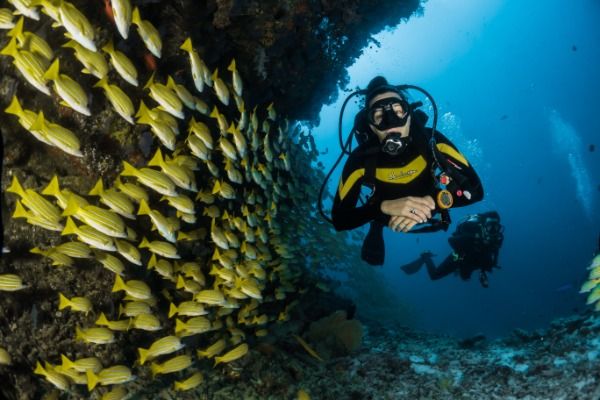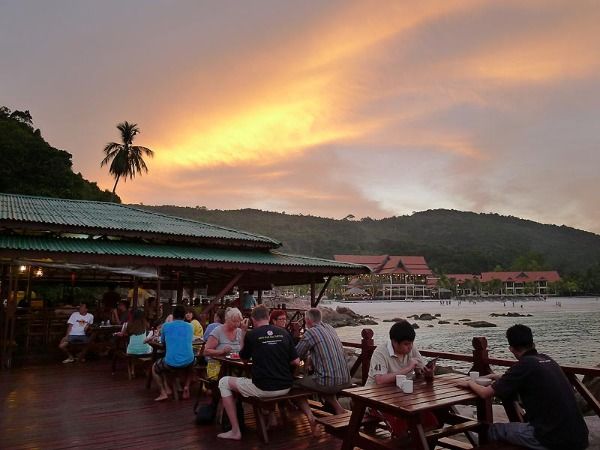 Strategically located between a teeming coral bay and the longest beach of Redang Island
Splendid views of the crystal-clear seas, with low bays that draw you in for a swim with the fishes
Diving and snorkelling equipment readily available for your enjoyment
Description
Perched on a rocky bay, this resort draws beach-lovers from afar! Expect a blend of energy and leisure on this sandy and vibrant island. If you're a fuss-free traveller that loves the sun and sea, Redang Reef Resort is the place for you.
Escape to Riveting Redang
Chase Each Sunrise and Sunset
Be greeted by magnificent views of the sun each day. At Redang, you're sure to enjoy stunning panoramas along our beaches that are perched at the edge of nature's horizons.
Snorkel into the Mystery of the Seas
Seize the chance to swim with the fishes and appreciate the colourful beauty of the coral reefs. Splash around in your snorkelling gear while taking a glimpse into this new world!
Dive Deeper into Aquatic Adventures
Only scratching the surface with snorkelling? Take a dive into the open waters of Redang to get up close and personal with marine life!
Savour the Tastes of Malaysia
Unwind after a long day of activities with an assortment of local delights. Slow things down and feast together with like-minded travellers while gazing at the starry skies.
Things To Bring
A photo-worthy outfit
Swimwear and sunblock
Additional Info
Email sales@travelkreator.com for session enquiries or information.
Cancellation Policy
Cancellation and rescheduling may be permitted ahead of your travel, please email/call us to check.
Full refunds are subjected to the company's discretion